Camping
Camping will be at the Maes y felin Sports Complex which is just around the corner from the halls. The car park will be for caravans and motor homes and parking. The football field for tents. There is a toilet and changing room block, and a portable 4 person shower plus 5 extra portaloos for the event. A log cabin as informal meeting point. There will be a Saturday Night barbecue as an alternative to the dinner centred on the 'cabin'. (Provisional)
At this time it is agreed that all vehicles will use the car park. This may be revised if we have a prolonged dry spell. Will advise in due course.
Gear will therefore need to be carried down from the car park to the camping field.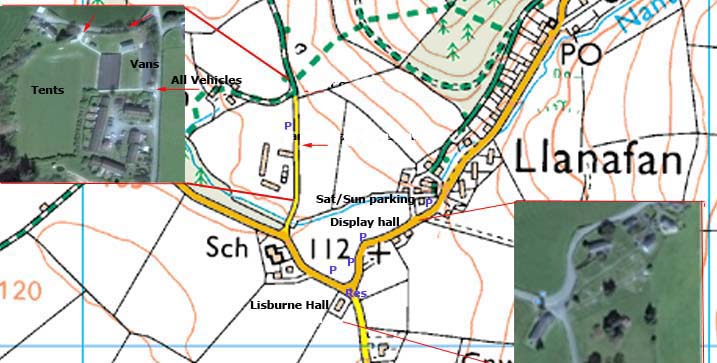 Below: Camping and log cabin.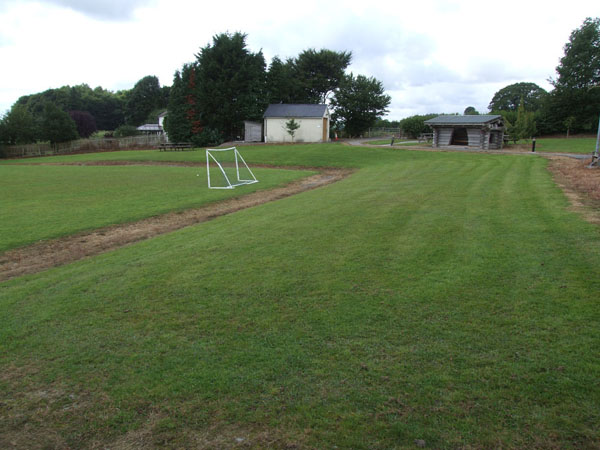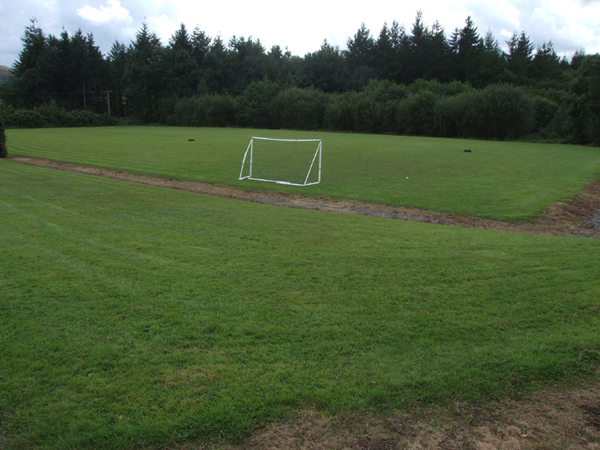 Below: Parking area, toilet block in background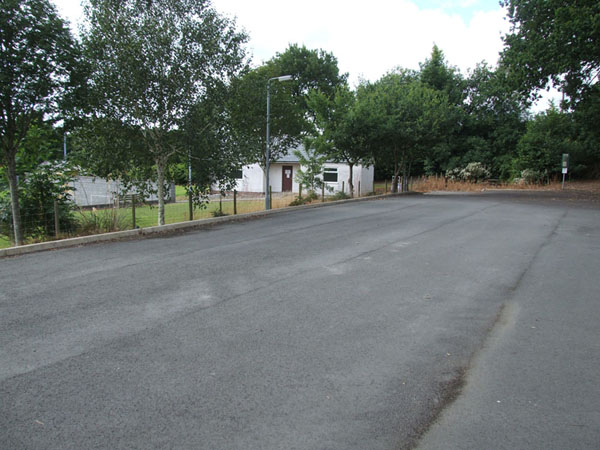 Below: Showers, to be supplied by K and S Toilets, Rhayader.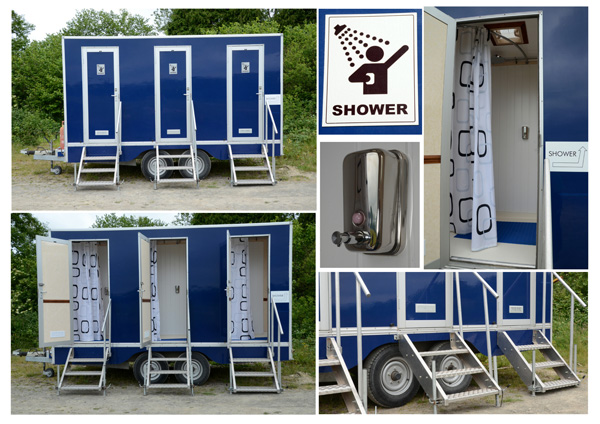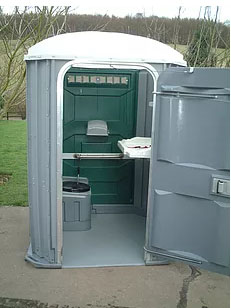 On site facilities.
Ladies and gents indoor changing.
1X indoor toilet with hand wash
4 X portable toilets
I disabled 'easy access' toilet with hand wash.
---
Camping Charges
We are charging by the head rather than by the tent as our major expense in in the provision of toilet and shower facilities.
Friday and Saturday Evening. £12 per head - per night
Thursday and Sunday evening £6 per head - per night.
Same charges apply to either tent or caravan or motor home using the Maesefelin site.
Parking for motor homes having own facilities can be found at the Industrial Estate near the hall for Saturday and Sunday only at no charge.
---
Accommodation
(Nearest first, distance order descending)
---
Vegetarian Bed & Breakfast
Penrhiw, Llanafan, nr Aberystwyth
http://www.vegetarianpenrhiw.com/
Telephone: 01974 261 738
---
Brynarth Country Guest House Lledrod. 2 miles.
Phone: 01974 261367
---
Hafod Hotel Devils Bridge. 4.4 miles.
Phone: 01970 890 232.
(Hafod Hotel are provisionally the even appointed caters and bar)
---
The Red Lion Hotel
Bridge St, Ystrad Meurig, Tregaron, Pontrhydfendigaid, Ceredigion, SY25 6BH, United Kingdom
Distance:4.53 miles 00441974831232
http://hotels.bedandbreakfasts.co.uk/hotel/gb/the-red-lion-aberystwyth.html?aid=1268810&do_availability_check=on&checkin_monthday=24&checkin_year_month=2018-11&checkout_monthday=25&checkout_year_month=2018-11&label=email#availability
---
Black Lion Hotel
Mill Street , Pontrhydfendigaid Ystrad Meurig, Ceredigion, SY25 6BE, United Kingdom
Distance:4.54 miles
00441974831624
hezzwen@gmail.com
---
Miners Arms. Pontrydygroes. 4.6 miles.
http://minersarms.net/index.htm
Phone: 01974 282238
---
Brynawel B&B
Aberystwyth, Capel Bangor, SY23 3LZ
Distance:5.02 miles
Telephone: 01792 883877
Email: christine@brynawelfarm.co.uk Aberystwyth,
---
The George Borrow Hotel
A44, Ponterwyd, Aberystwyth, SY23 3AD
Distance:6.32 miles
Tel: 00441970890230
e-mail: g.borrow-hotel@btconnect.com
Website: http://www.thegeorgeborrowhotel.co.uk
---
Please note that the above is not a comprehensive list but has been sourced from the Internet in an attempt o be helpful
---
A List of 'unofficial' local Bed and Breakfasts may be available soon, but is dependant upon local contacts.
---
[page under construction]