Portfolio
Our portfolio is divided into three sections, first assets in the form of land and mineral rights which the Trust owns in its entirety, second mineral rights owned by the Trust, and thirdly land where the Trust owns neither the soil or the mineral rights but acts as an Access Controlling Body in respect of the underground.
​
Land, mineral and sporting rights
Cwmystwyth Mines including South Cwmystwyth (major part)
As indicated pink on the plan. This asset was acquired from the Crown Estate on 20th May 2013. Described by Graham Levins, secretary of the Welsh Mines Preservation Trust, as "The Jewel in the Crown of Ceredigion's Mining History and Heritage" it is arguably the biggest complex of both surface and underground mining remains in central Wales. The site is of major historical importance and its underground remains are possibly unique in this part of countryand have been a Mecca for cavers and mine explorers for years. The Trust is committed to preservation of the surface remains and maintaining and preserving underground
access and features.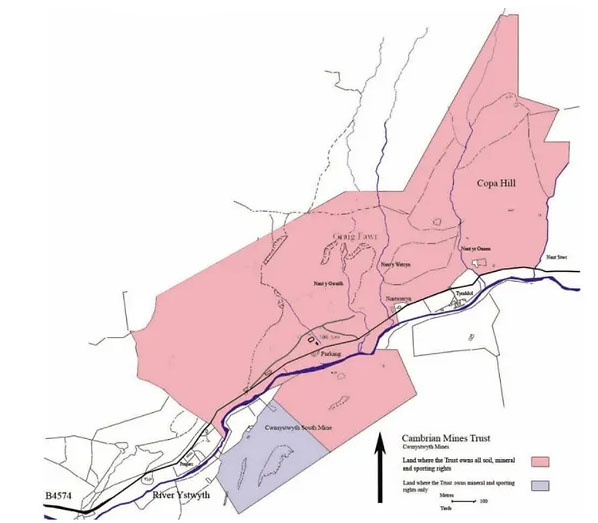 Mineral and sporting rights only
​
South Cwmystwyth Mine (western end)
​
As indicated blue on the plan.
Access Controlling Body (as an ACB member of British Caving Association)
Goginan Mine
Please note that there is no access to Goginan mine at all, surface or underground, except by prior arrangement as the site is being used for events. Email roy@royfellows.uk
There are keys hidden on site, available by arrangement.