Llanafan is a charming and extremely well kept little village in Ceredigion.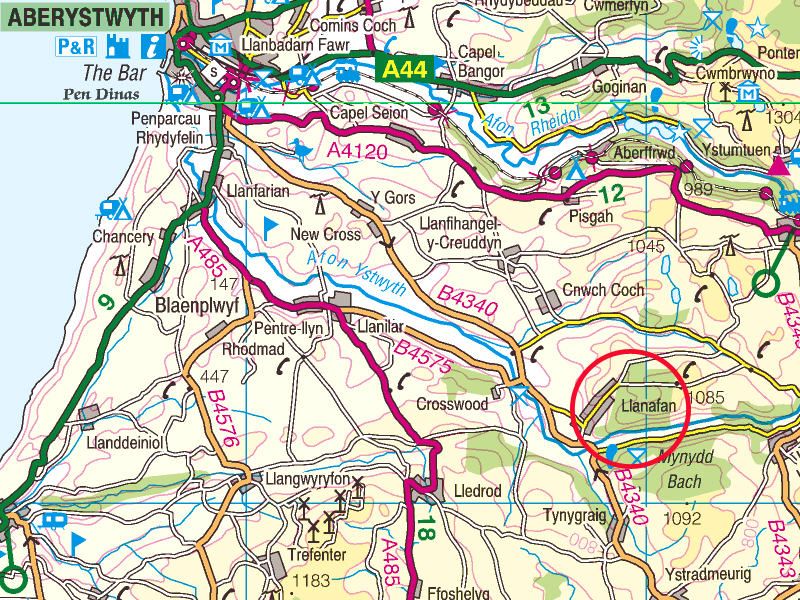 Your journey takes you through many interesting locations. If driving from the east you will probably be using the newly constructed Newtown Bypass. Newtown Bypass UK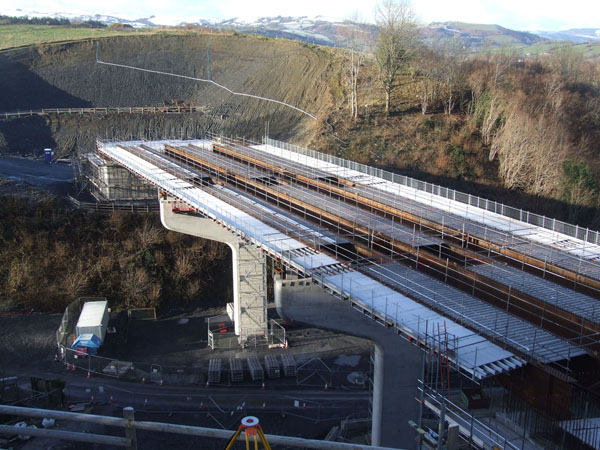 Quite an engineering challenge, picture is Middle Dolfor Road flyover under construction. Viewpoint is Upper Dolfor road, a bit of a detour but worth the look.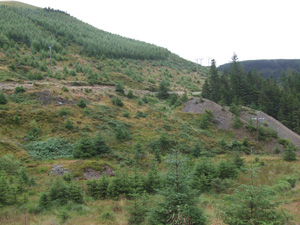 One the other side of Llangurig you will be in mid Wales mines land. See if you can spot the mines. The main Aberystwyth road passes over several. You will really have to do your homework to find them all
.
.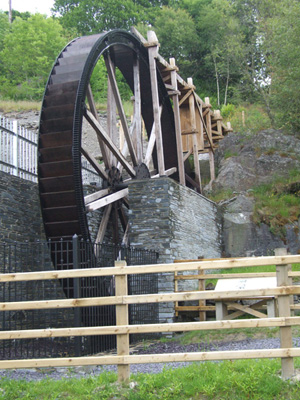 Use the road from Pontrydygroes and you will pass the Miners Arms, take the right fork ahead and you will see this little treat. Its driven by the outflow of Lefel Fawr, not to be confused with the Cwmystwyth one. Here its Lisbourne Mines.
The rest of your journey will be along the Ystwyth Valley with Grogwinion on the right.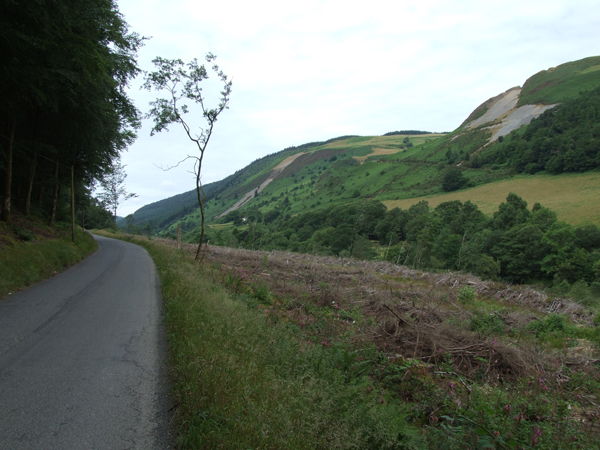 [page under construction]