Below: Llanafan Village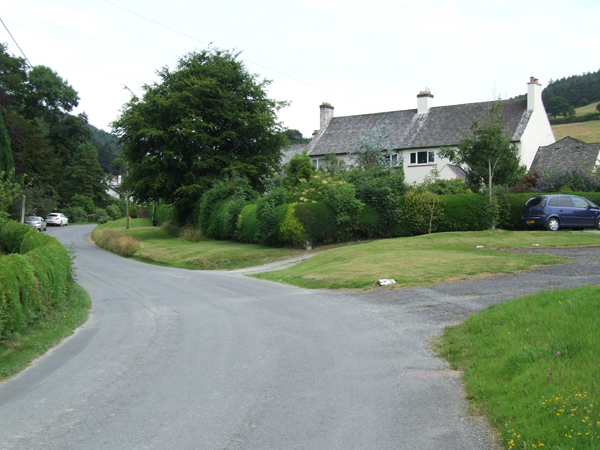 St Afans Church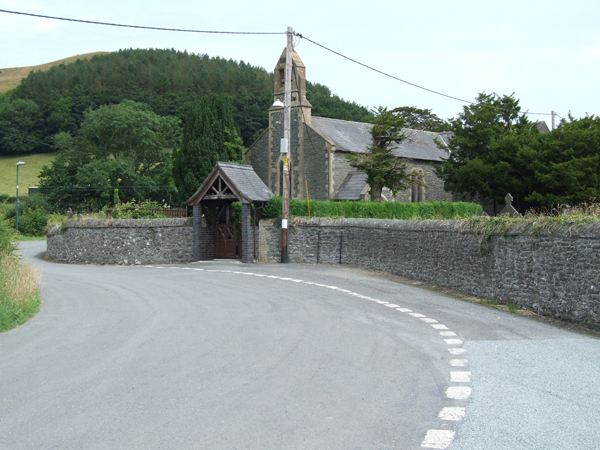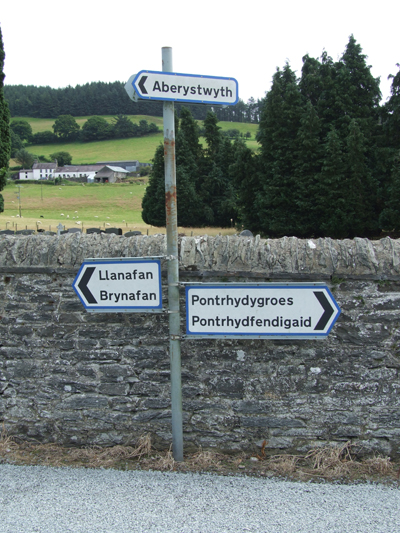 Its a nice little village. There will be a lot of us, lets leave the place with local people having a good impression of us.
---
Devils Bridge. Rheidol light railway, falls, and other attractions.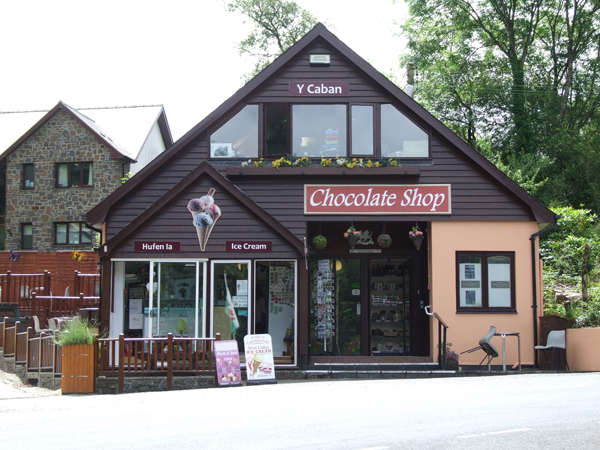 Below: Railway station and cafe.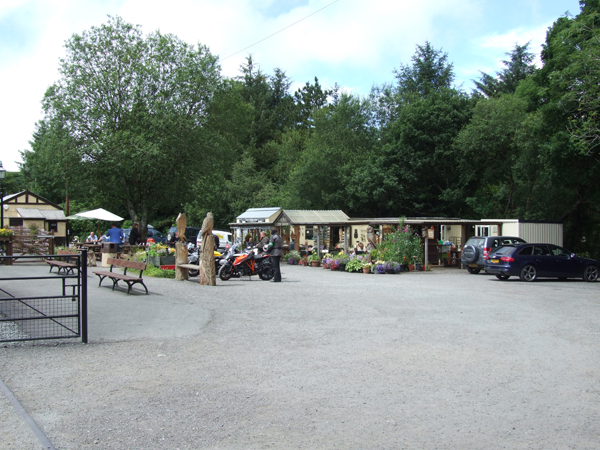 ---
Nant-y-moch, a scenic route and recommended route to Talybont. It passes through a mining area and has mines on route that are included in field trips.
Photo shows the track to Brynyrafr Mine, council road in background. Henfwlch Mine is in the trees, high right.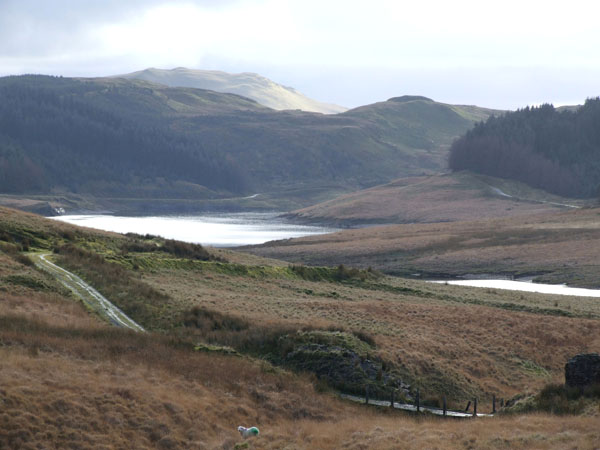 ---
Llywernog Mining Museum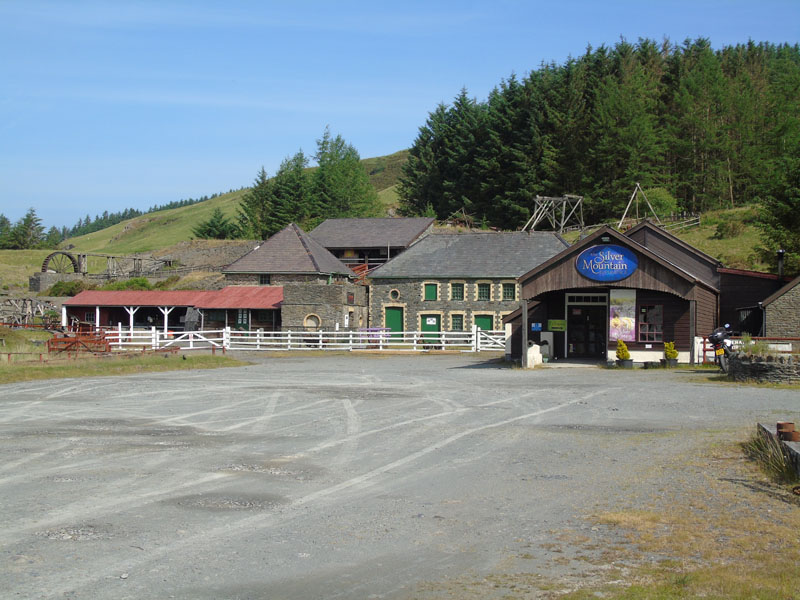 Take a look at Llywernog mining museum
---
Aberystwyth
Nice seaside resort with some mining related history and an abundance of restaurants and cafe's
There is Aberystwyth Castle to see.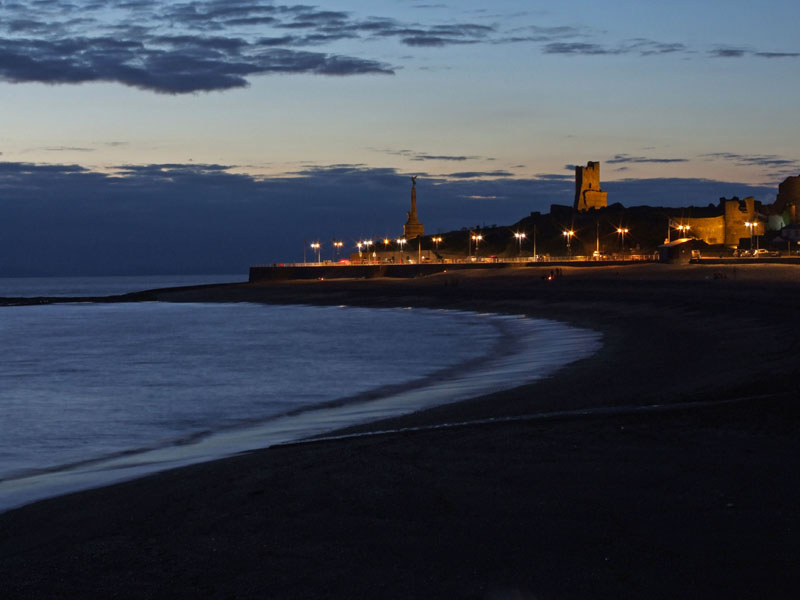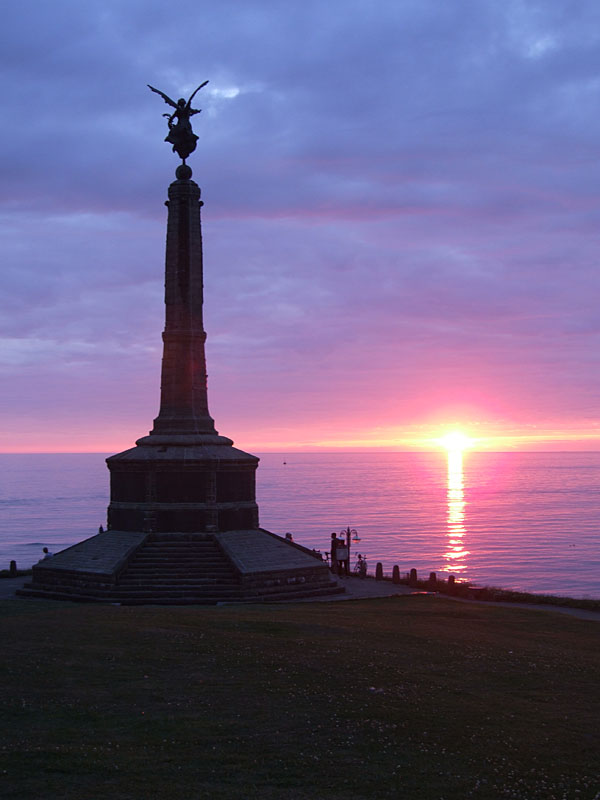 Aberystwyth Castle and A Mining Enigma
Aberystwyth Castle is in ruinous state mainly due to the fact that it was blown up when captured by the parliamentarian forces during the civil war. A large stock of powder already there was very convenient rather having to bring it in from afar for the purpose. Otherwise they would have very likely just set fire to the place.
There was a massive amount of powder being stored at the castle; in fact a lot more than was necessary for strictly military use.
Although it is generally accepted that gunpowder was first introduced into mining about 1690, the real possibility that Thomas Bushell was using powder to drive his level at Talybont in 1637 cannot be overlooked. The Talybont level itself was a remarkable achievement, being driven a distance of 200 fathoms or 1200 feet in four years; this equals about 6 feet a week.
We know that Bushell was using some German miners and that blasting with powder originated in Saxony.
Bushell was also a good friend of Prince Rupert, something that would have made access to gunpowder easy if Bushell had wanted it.. Prince Rupert was responsible for bringing over German miners to work the Ecton copper mines with gunpowder which is generally excepted as its first use.
Also, a later reference to the minerís tools, where borers are mentioned. These could have been used for lime setting, but could also have been used to bore shot holes. If this is a correct interpretation, Bushellís Level would be the first level to be driven in the country using gunpowder.
Its a nice walk around the castle. The two 'cannon, by the way are actually carronades, were carried aboard ships and relate to alter period.
[page under construction]