---
---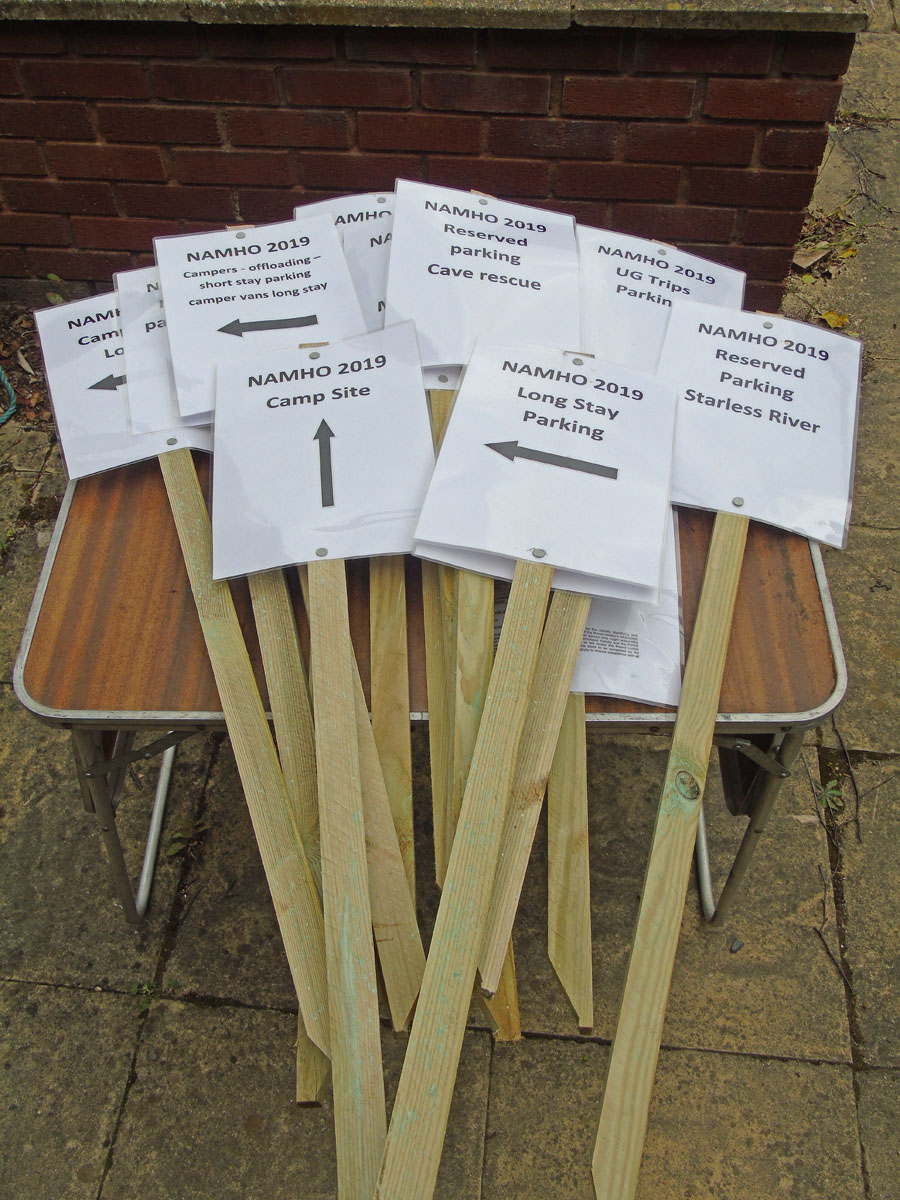 Last update 09/7/2019
---
Overview
The event was hosted by Cambrian Mines Trust in association with Dr Peter Claughton as lecture program organiser. Peter has extensive experience in organising events and the trust is extremely grateful for his expertise.

Cave Access Ltd provided access to mines on land owned by the Welsh Government.

The venue was close to Cymystwyth and Frongoch, and a short distance only from most field trips. Longest is Talybont at 17 miles. Aberystwyth is 10.

The 'NAMHO Village' comprised one of the biggest community halls in Ceredigion (Lisburne Hall) as the main hall for lectures, reception, and Saturday evening sit down dinner. Facilities include the main hall which holds up to 120 people, modern kitchen etc and 5 toilets, (2G 2L and disabled). Fully licensed of course.

The Church Hall is a short distance away and was used for display stands. These included the hosting trust, Cave Access Ltd, South and Mid Wales Cave Rescue, and some of the participating clubs. Its also has its own toilets.

Camping was at the Maesyfelin Sports Complex which is just around the corner.
Nice video by Alex Thurston here: https://www.youtube.com/watch?v=DFSM6D9FgL4&t=1s
---