General
I first entered the mine in 1995 by a crawl in running water up the deep adit. Later in 2002 the present entry of concrete capped shaft and fixed ladders was made from an old gunnis to daylight..
This mine is the longest underground trip on the meets list and has many interesting features. Engine shaft is accessible with in situ pump rods and an ascent of fixed ladders gives access to the upper 14 fathom level.
The mine is one of the most interesting in the area, and the largest single mine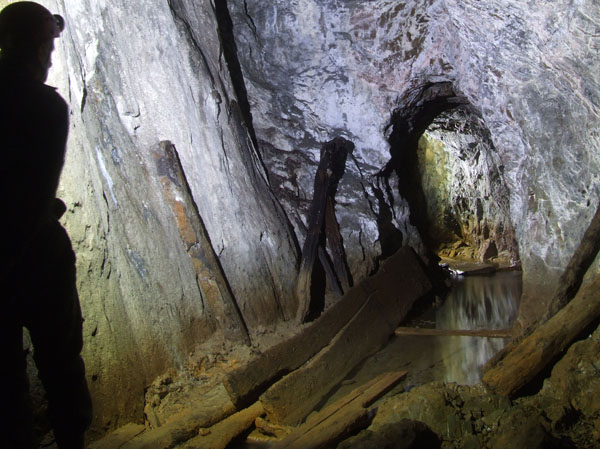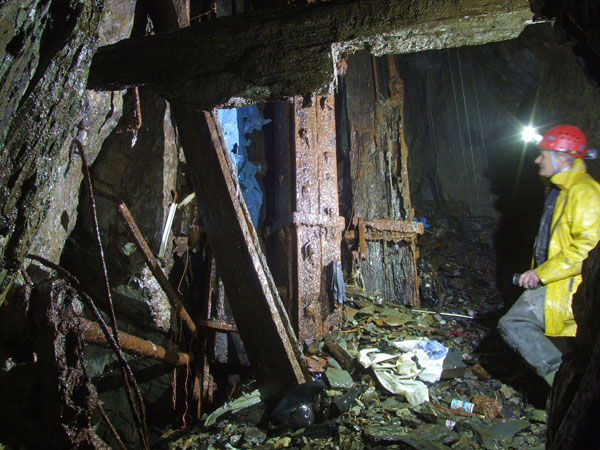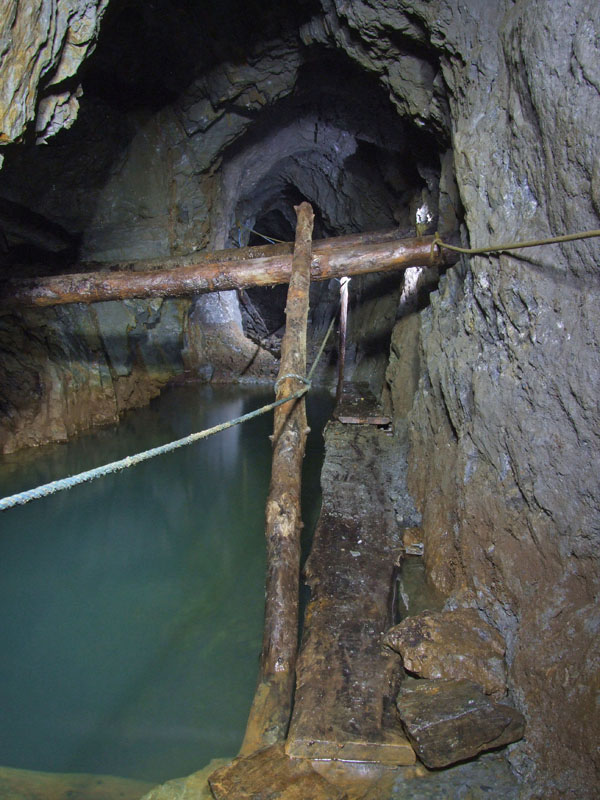 ---
Technicalities
Knee deep wading.
Some slight scrambling, stooping passage.
80 feet of fixed ladders, but short sections. These are of 7 or 8 feet but the tops are level with the platforms so a bit of scrambling to get off them, some have grab chains. Upper section is 16 feet and will be lifelined.
Long and slightly grotty crawl on 14 fathom.
Long trip, personal stamina required. Also, although no SRT recommend some self lining basic kit for ladders, belay belt will do it. Anyone scared of ladders should give it a miss, but they could do the rest of the mine.
---
Meeting and Parking.
Opposite stream from deep adit at SN 712742 By the wood pile - gate will be open, and limited parking opposite Wemyss SN715741
---